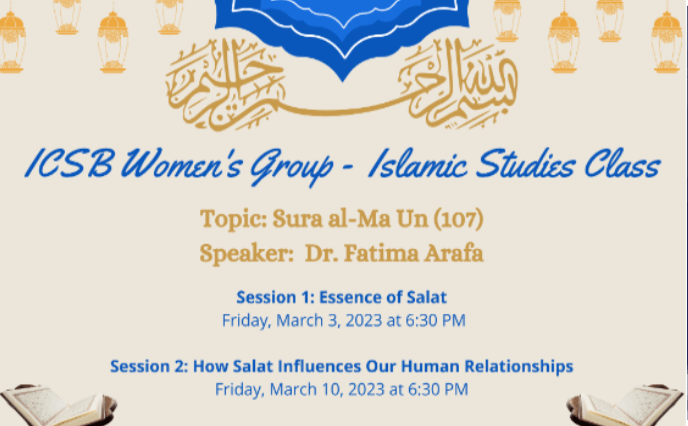 February 16, 2023
0 Comments
Assalam Alaikum Dear Sisters,
ICSB Women's Group continues Islamic Studies Classes covering Quranic Tafseer, Seerah, and Fiqh questions.
All sisters are invited to participate in learning, understanding, and implementing Islamic concepts into our daily lives. These classes are designed to gear towards the needs and desires of women in our community.
In Shaa Allah, through these classes, we will create a cohesive, loving, and caring group of women in the South Bay area. Please see the flyer for additional details.
JazakumAllah Khairan