ICSB Newsletter for the week of 01/10/2022
Assalamu Alaikum WRWB Beloved community,
ICSB wants to thank everyone for following our guidelines and protocols that are made to ensure everyone's safety. We have to abide by our LA County guidelines and make sure we are doing our part in keeping the community safe.  JUMUAH KHUTBAH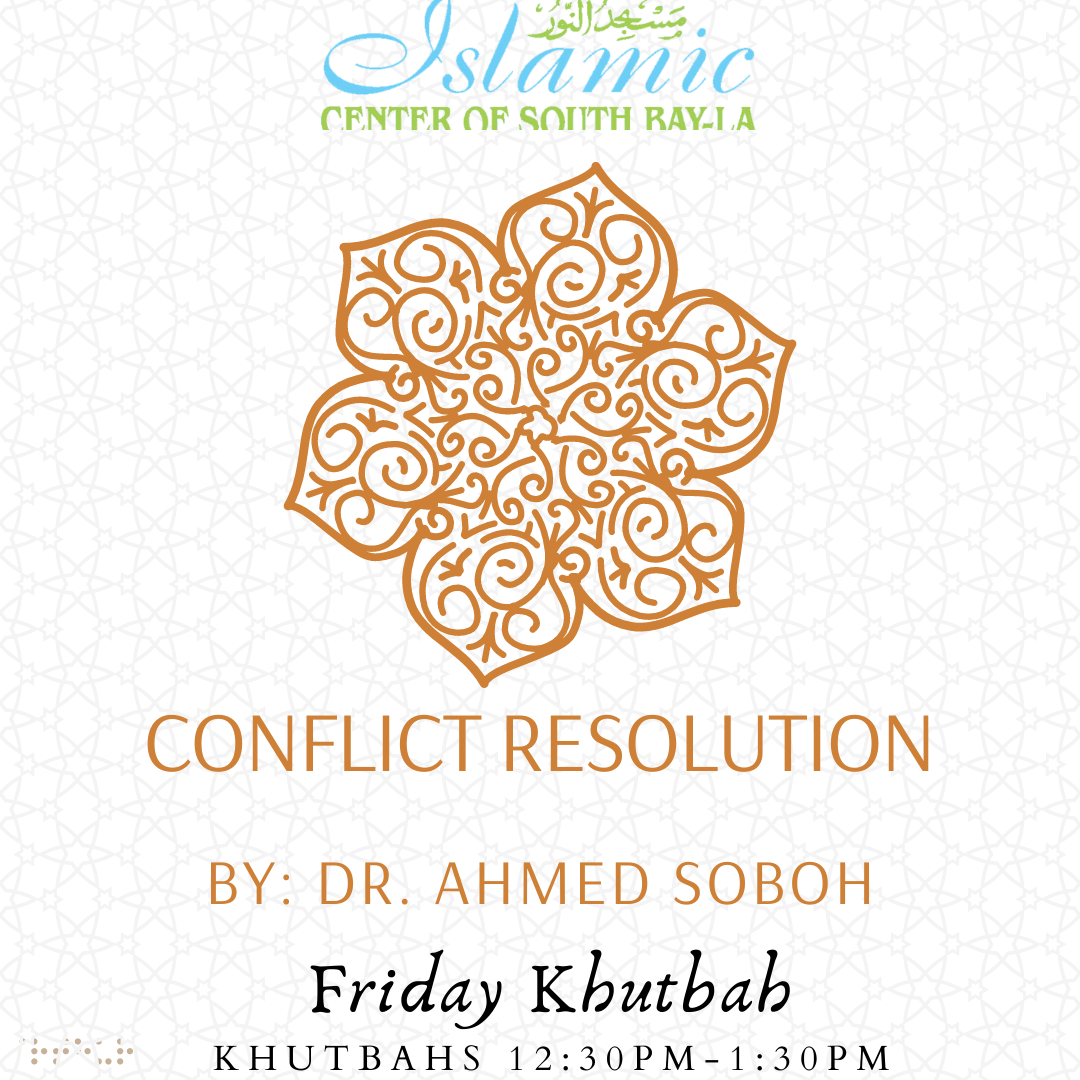 There will be 2 JUMUAH SALATS which are at 12:30 PM and 1:30 PM. You must wear your mask at ALL TIMES, prayer rug is required.  Dr. Ahmed Soboh will be joining us for Khutbah this week!
The topic will be "Conflict Resolution!"
Family Nights (Virtual)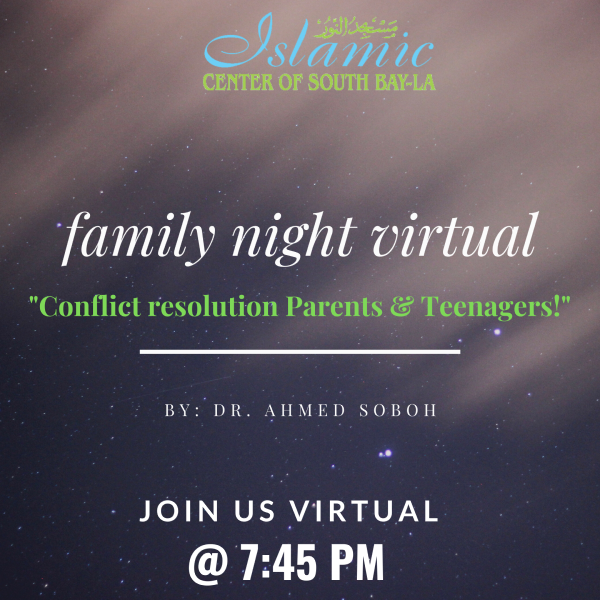 UPCOMING PROGRAMS AND EVENTS
FREE COVID TESTING AT ICSB-LA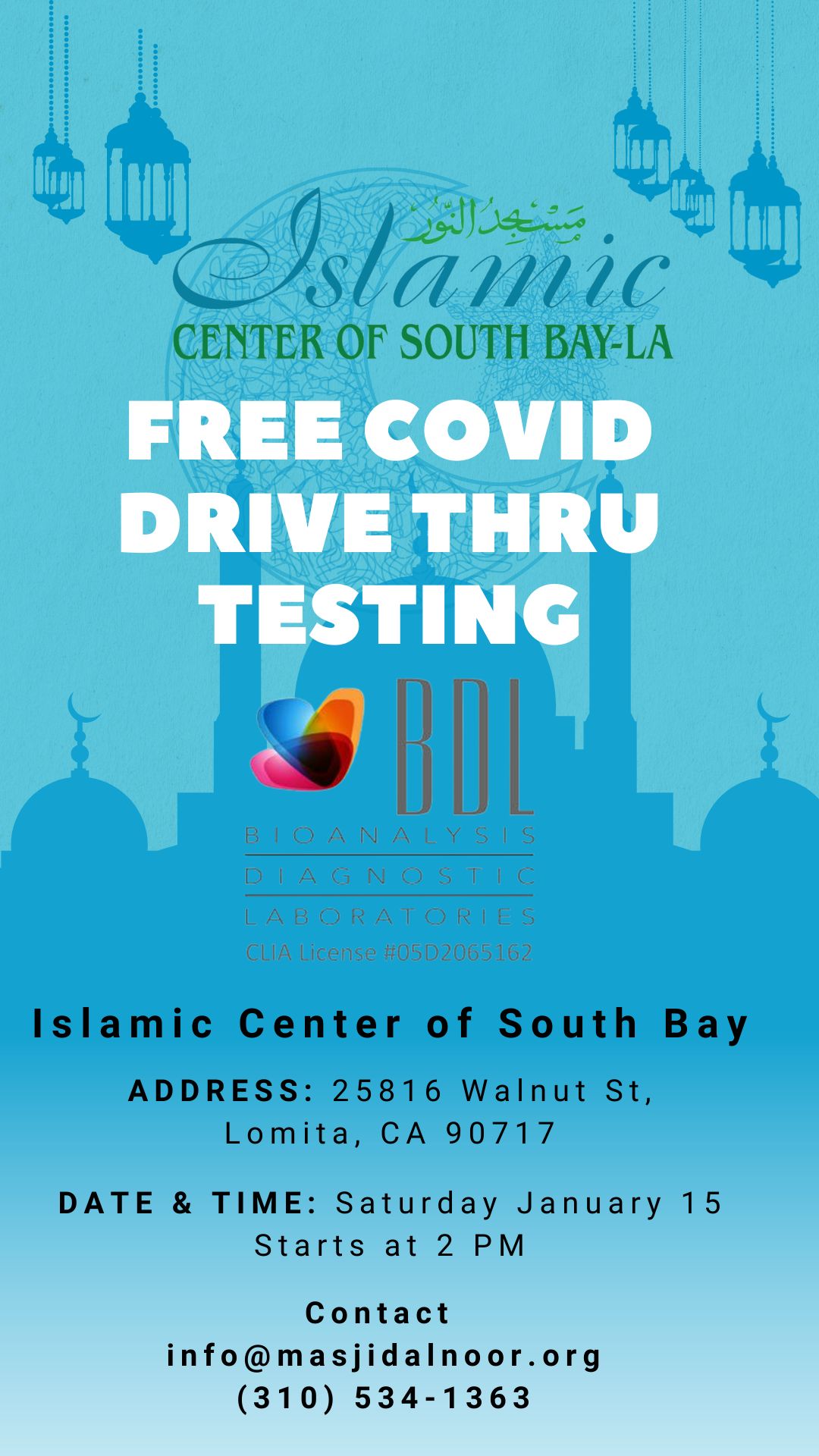 Feed And Help The Hungry Event For January

We would like to thank the ICSB community, and the volunteers who put in their valuable time and energy in donating,  packing and driving to distribute food and clothing to the needy in our neighborhood. We had an amazing event at the last distribution as well, where we distributed over 500 bags of essentials and warm clothing (hoodies, blankets) to our poor neighbors  in Downtown LA (Skidrow), which was highly appreciated by the folks.   SATURDAYS YOUTH PROGRAM

ICSB is proud to announce that Hafiz Fayaz Nawabi has joined our community to serve as the Youth Director. The Al Noor Youth Group, boys and girls, meets in person every Saturday at 6 PM to 7:30 PM. To join the youth group you must be between the ages of 12-19 years old. You can register for the program in the following link.
ICSB MESSAGE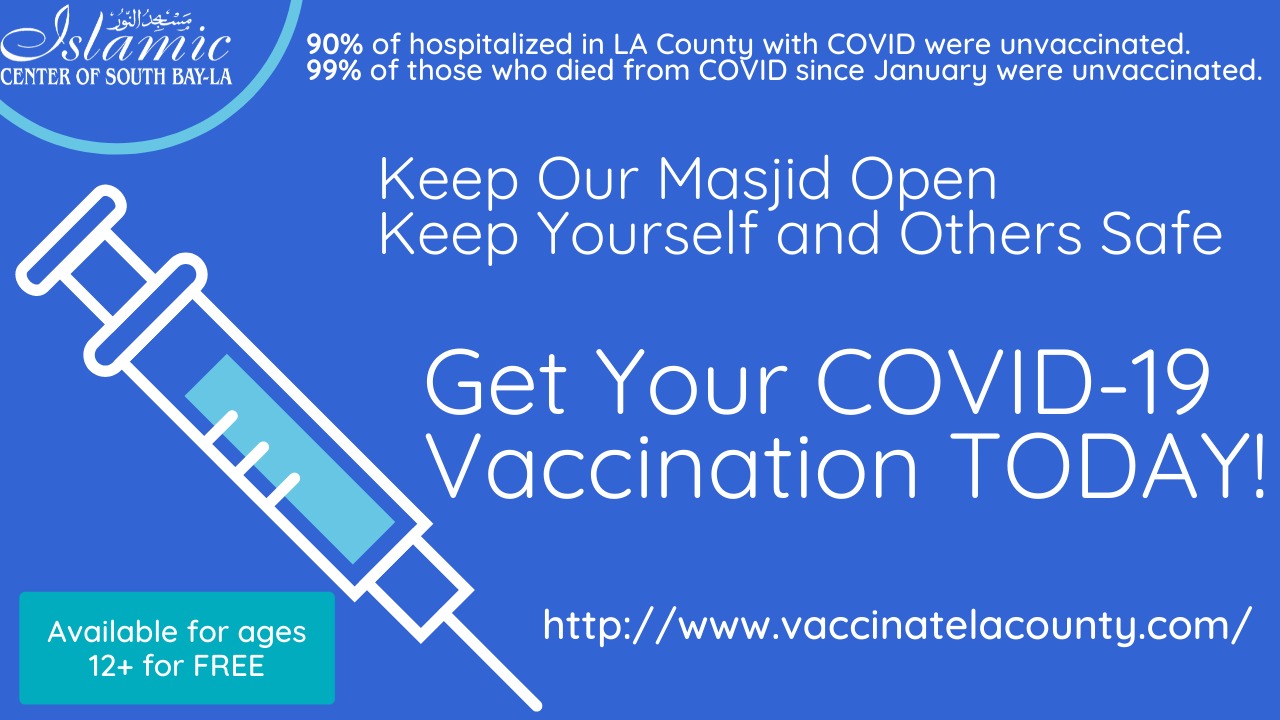 More than 90% of those recently hospitalized in LA County with COVID were unvaccinated, and 99% of those who have tragically died from COVID since January were unvaccinated. Please do your part to help keep our masjid open by getting vaccinated, encouraging those that haven't to get vaccinated, keeping your masks on (covering your nose AND mouth), washing your hands/sanitizing often, and staying home if you are sick. Whether you agree with the policies or not, we kindly ask each and everyone of you to kindly respect your masjids mask and rug policies that are put in place out of an abundance of caution for the safety of our community. Jazakallah Khairan for your corporation and may Allah protect you, your family and our community. Ameen.
To get more information on how you or your family can get vaccinated, please got to: http://publichealth.lacounty.gov/acd/ncorona2019/vaccine/hcwsignup/The COVID-19 vaccine is free,  available for everyone age 12 and over, regardless of immigration status, and can be done without an appointment at most places. PRAYER TIMES FOR JANUARY 2022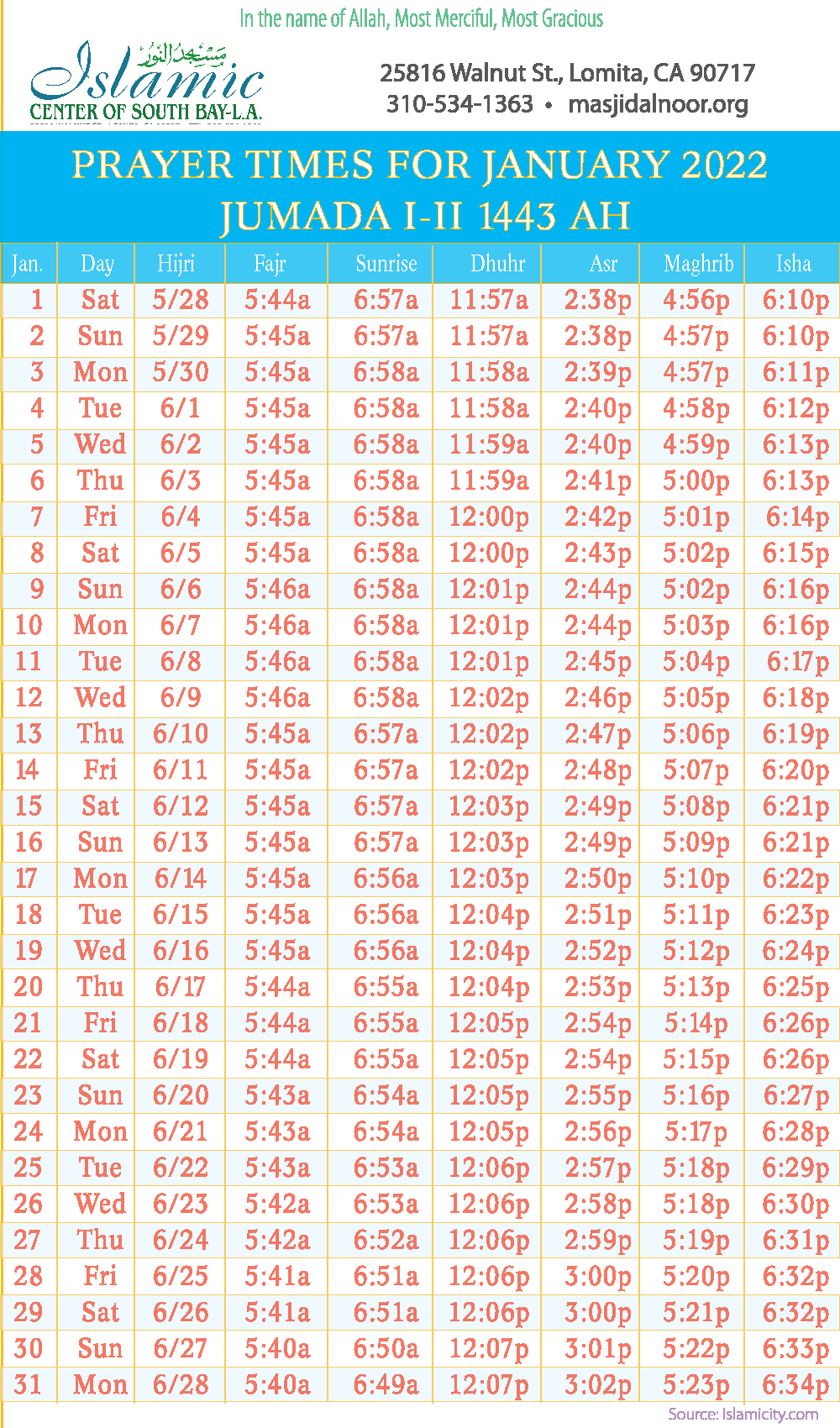 TO BE A GUARDIAN TO PROTECT THE HOUSE OF ALLAH:
 TO  MAKE ANY GENE
RAL DONATIONS:

Keep up to date with the new ICSB APP! Scan or click the links below!

App Store: CLICK HERE
Google Play: CLICK HERE
Here are the links to keep up with ICSB updates / events, click on the icons to visit our Website, WhatsApp, FaceBook, and YouTube page: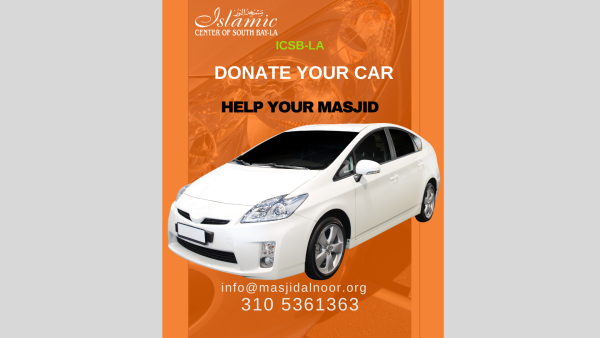 For more information contact
info@masjidalnoor.org